Please vote in our new poll at our Aaqib Wiki homepage!
About us!

The Aaqib Wiki is a wiki all about Asia. There is also weekly polls, unlimited blog posts, news and badges. This wiki is trying its best to do the best it can. So far, this wiki is developing to be the best it can. The founder, Manirroo, is trying his best to help the wiki. We sponsor the Loopa23 Wiki. So you can edit this wiki and that wiki! Happy editing!
There are 98 articles, 1 users, and 136 photos since July 24, 2013!
Contribute to this wiki
To write a new article, just enter the article title in the box below. <createbox> bgcolor=#f3f3ff </createbox>

There are articles that are stubs. That means they are small articles in need of expansion. You can help the Aaqib Wiki by going to the article stub category and pick an article to expand. This will help the Aaqib Wiki and help you earn badges!
If you are new to wikis, check out the getting started information page or ask a member who has been on this wiki for a period of time.
Check out the Wiki Activity and find any discussion that might interest you or just introduce yourself!
Check out our chat (you can go to chat by going to wiki activity or ask an editor here)!
This wiki permits blog posts. Create unlimited blog posts to have fun!
Check out the wiki discussion board!

Article of the Month: May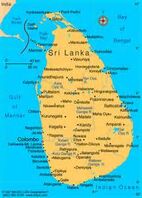 Sri Lanka
officially the
Democratic Socialist Republic of Sri Lanka
, is an island country in the northern
Indian Ocean
off the southern coast of the
Indian subcontinent
in
South Asia
. Known until 1972 as
Ceylon
, Sri Lanka has maritime borders with
India
to the northwest and the
Maldives
to the southwest.
---